VIDEO: Stand Up for American Free Enterprise. Vote for Jobs.
Subscribe today for Free Enterprise Updates
Latest business trends and best practices
News about legislation and regulation impacting business
Business how-to articles from industry experts
Commentary and interviews with newsmakers in business and politics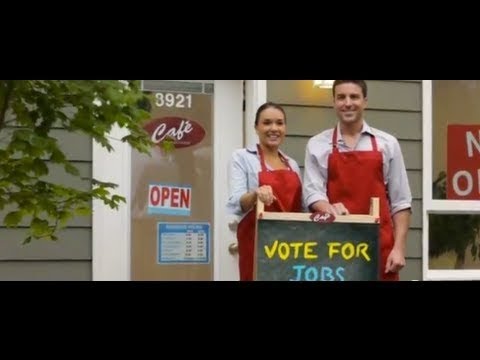 America's best days are not behind us. With a growth agenda that includes increased energy production, expanded trade, innovation, lower taxes, and limited government, America's job creators can be unleashed.
U.S. Chamber of Commerce asks you to reaffirm your commitment to free enterprise by voting on November 6 for candidates who will vote for jobs and for economic growth.
Learn more about pro-growth, pro-jobs candidates in your state and how to get involved at the U.S. Chamber's Vote For Jobs 2012 website.